Why  "With true freedom comes great responsibility"  you might ask.  So, to clarify…
If you want to take control of any situation, financial or not, you have a responsibility to yourself to educate yourself to your best ability. 
Responsible and educated actions to gain financial freedom will lead you towards true freedom.
Has the 'penny' dropped yet. Exchange your devaluating pennies for physical gold bullions available in as small units as 0.1g. Have them stored digitally or delivered if and when you so decide.
It is not too late and it is not difficult.
You do not have to be wealthy to save in gold you just have to start.
By The Atlantis Report (December 2019):
"The average person has no idea what the shadow banking system is.  The problem with the shadow banking market its shadow; you cannot see it.  The Technical definition of the Shadow Banking System is non-traditional banking, which doesn't
tell you anything. I like to phrase what banking is; Banking is a regulated Bank with the FDIC, which takes in deposits and makes loans. Anything else done by anybody else is Shadow Banking. In other words, it is outside of the banking system."  ➛➛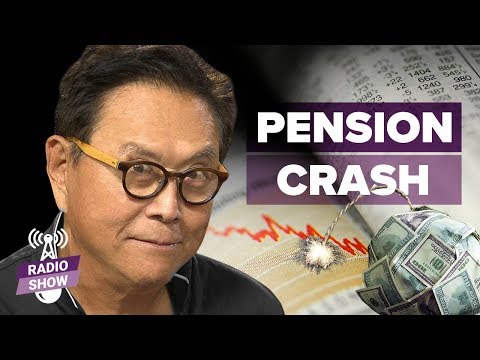 What do YOU know about the Shadow Banking System and how it is connected to normal pension funds.
If you want a financially secure retirement you, like me, need to understand at least a little of it all.
Robert Kiyosaki is breaking it down for us in his video:
This Threatens Your Wealth and RUINS Your Retirement – Robert Kiyosaki, The Rich Dad Radio Show (October 2019)
Do you know what happened in 1971.. and what it means for us today. WTF Happened in 1971 – The Biggest Event In World History? – Mike Maloney